Forest Frontiers CIC Forest Camp
Delivered as part of the  2021 Holiday Activity Fund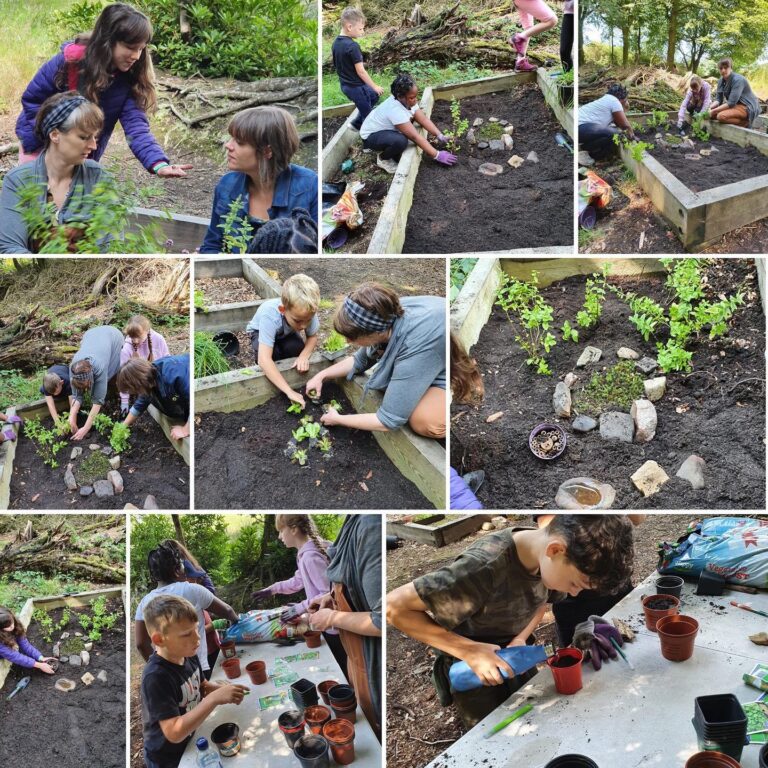 I literally cannot put into words how amazing these last 5 weeks have been! (Tiring but AMAZING!)
Just thinking about it blows my mind!
We have had around 120 children attend Forest Camp over the 5 weeks and this includes 18 that were fully funded by
BoltonCVS
for the
As part of this we felt it was really important to also offer these sessions without the worry of getting to us.
Seddon Homes
amazingly funded for transportation to enable 13 children from BoltonSt CathrinesAcedemy to join us in the woods!
The funded children attended for the 4 days for the 4 weeks in August…and that in itself deserves a medal!
We have experienced rain, rain, thunderstorms, rain and SUNSHINE!
From mud monsters, to Fox spotters, to Roman Villagers, to river shrimp collectors, to Olympians, to artists, to feather collectors, to movie makers, to treasure hunters, to pirates, to den builders, to man hunters, to fire starters, to herb garden growers, to woodland protectors, mushroom spotters, to campfire chefs, to hammock swingers to even ….Mount Everest Mountaineers and that's just a small selection!
Headlines of Outcomes
Forest Frontiers CIC are one of a number of social enterprises delivering great outcomes at the Woodland Trust's Smithills Estate in Bolton.
•
The Summer Camp scheme delivered by Forest Frontiers was made possible by CVS' Holiday Activity Fund, providing lunches and wrap around activities for children in the holiday period
•
20 places were offered to children from schools local to
Smithills
and to children from St Catherine's in
Breightmet
•
18 places were filled with 12 children attending each day on average
•
Support from the Bolton Family meant that transport could be offered to and from
Smithills
for 12 St Catherine's children
•
The programme was supported by local business A Small Good Thing who provided the food education sessions