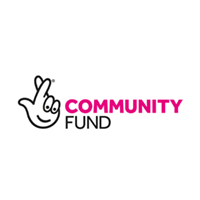 Yarrow Fully Funded Wild Well Being Friday
FULLY FUNDED WILD WELL BEING
A 2018 survey by the Mental Health Foundation found that almost three-quarters (74%) of people have at some point felt so stressed they felt overwhelmed or unable to cope.
Do you agree?
Have you felt like this?
We can help!
Frontiers Wild Families is all about getting back to basics: connection, community, and nature.
The unique classes offer parents and children the opportunity to experience the healing powers of nature and provide special bonding time together.⁠
We want families to come and join us in fun, wild, nature-based sessions that allow you to connect not only with nature but other families and find your playful side. Many families are feeling isolated or even overwhelmed, fed up amongst many emotions but many have found solstice in being outdoors. These sessions will help bring families together nature on walks, and forest school activities helping improve healthy lifestyles alongside improving well-being. We want to also help children learn through simple nature-led activities. Developing resilience and motivate the family to do more outdoors.
Come and join in the outdoor fun!
This session is suitable for babies to Pre-School!
All our sessions are fully Covid 19 risk assessed and we have added measures to ensure you are all protected well.
As part of our risk assessment, we are encouraging people who book on, are in the full block for the slot.
9.45am-11.15am
We take part in activities like:
Nature Play
Nature Art
Sit spot
Forest Bathing
Tea Ceremonies
Grounding Techniques
Mindfulness
Time to be together
Time to stop
Time to relax in nature
What do I need to bring?
Not an awful lot!
Come in suitable outdoor clothing for our ever-changing weather.
A reusable cup for drinks by the campfire.
And more importantly yourselves!
Anything you may need for a good morning out! As always you can expect to get dirty!