Forest Camp
Monday – Thursday
9.30am-3.30pm – Full Day 5yrs-11yrs
9.30am – 1.30pm Half Day Above ages and 3yrs – 5yrs
£30 per day
£25 per half day
DON'T FORGET IF YOU BOOK MULTIPLE SESSIONS YOU MAY BE ABLE TO ADD A PROMO DISCOUNT CODE ONCE IN YOU BASKET!
Children are supported in their well being and learning through a holistic approach which can encourage the exploration of the outdoor environment and an appreciation for nature.
We personalised activities to suit all children's interests. Our sessions will fully comply with government guidelines and a risk assessment has been completed and will be shared with participants.
This is our Ofsted registered holiday club and we take child care vouchers for full or part payment of the holiday club.
URN – 2636598. Click here to view report from Ofsted.
The team is fully DBS checked to ensure safeguarding children is paramount alongside first aid qualified staff.
WHAT HAPPENS AT OUR FOREST CAMP?
Each session is designed to support every child's individual needs whilst building confidence and a love for nature.
We take part in many activities however these can change depending on the children path of learning in the moment.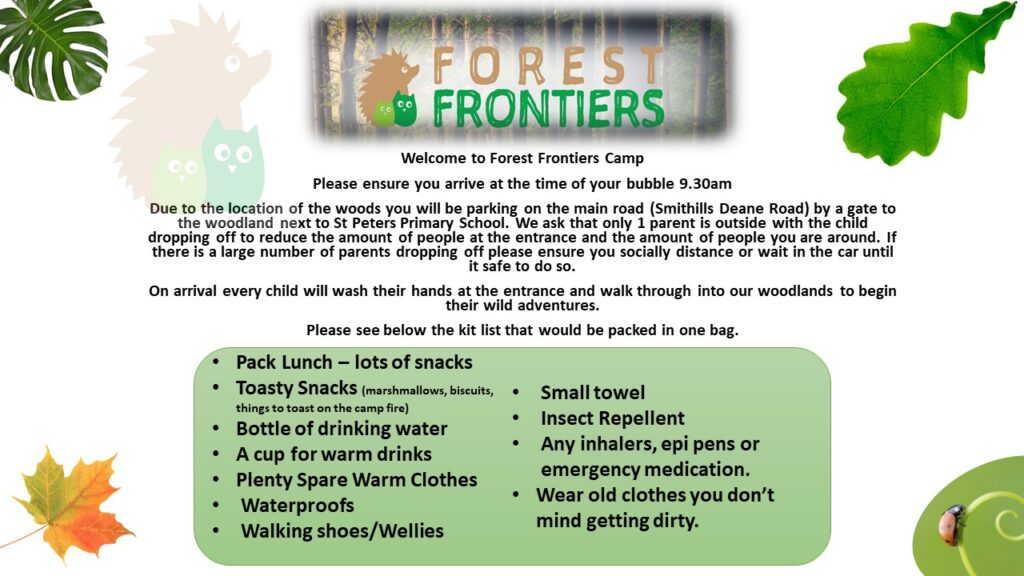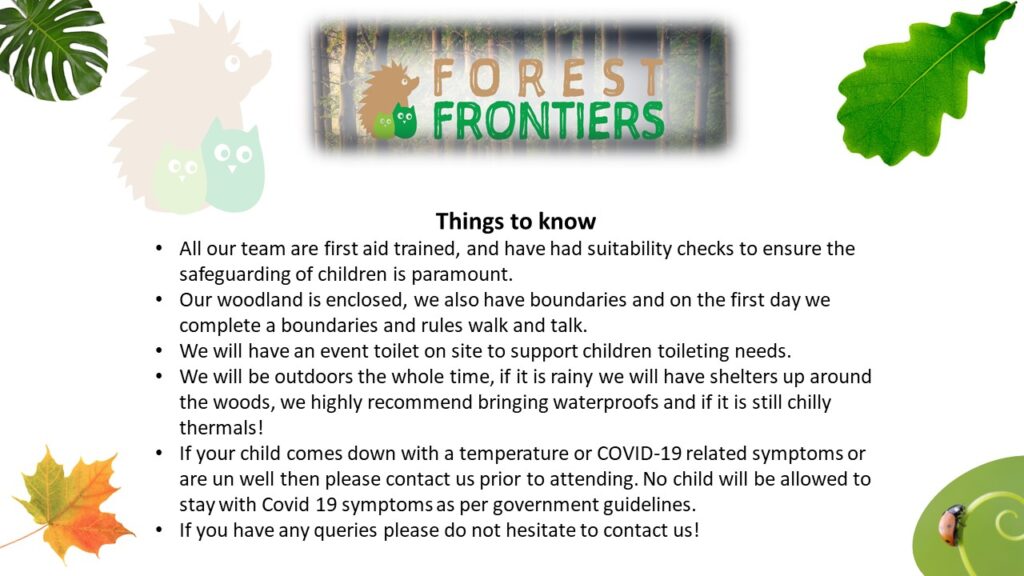 Sold out!